Thanksgiving Dinner Wine Pairings
Actions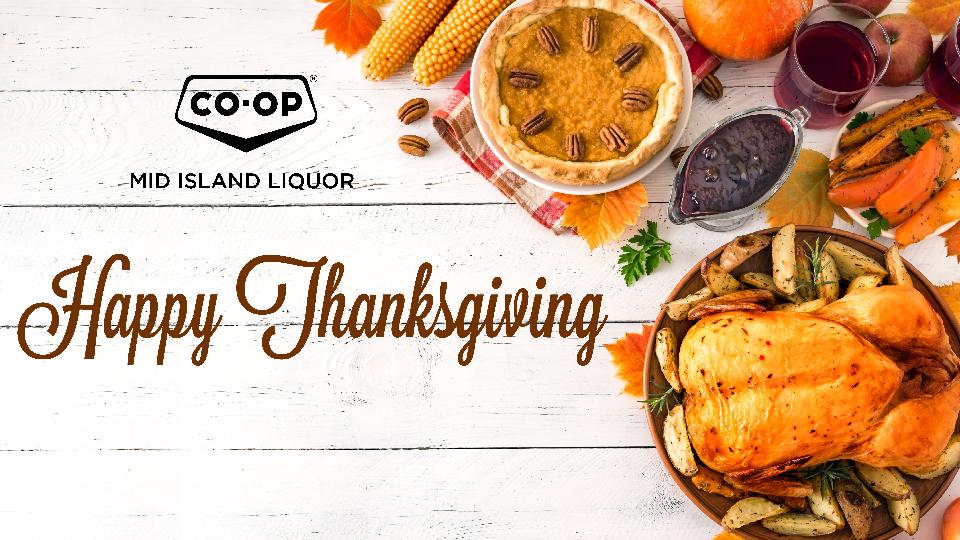 Thanksgiving Dinner Wine Pairings
October 1, 2021
When it comes to Thanksgiving wine, you have an important choice to make. You can pick one standout, versatile option to serve with the entire Thanksgiving dinner menu, from appetizers right on through dessert (and the inevitable post-meal food coma), or you can switch it up for each course with a different wine that highlights each dish's unique contributions. But in the end, there's no right or wrong way to do it.
The most important rule of food and wine pairing is that there are no rules, only guidelines! Thanksgiving can be a great time to test drive new wines you haven't tried before, so don't be afraid to pick up a new and exciting bottle to try with the family.
Here, we've rounded up some approved wines by our Director of Liquor Operations, Jared Brown, at a range of flavors and price points. Shop our list and there's sure to be something for everyone at the Thanksgiving table!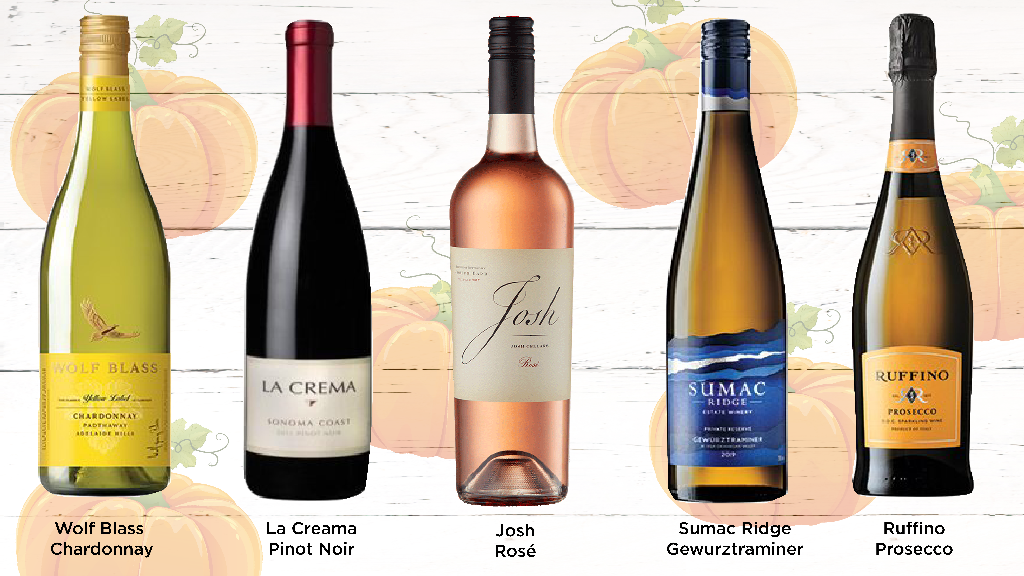 Wolf Blass Chardonnay — This bottle comes out crisp and clean with hints of lemon, melon, and enough acidity to balance out Aunt Edna's sweet potato casserole while standing up to Grandma's pan dripping gravy. Regular: $16.49 Sale $12.99
La Crema Pinot Noir — Pop the cork on a Pinot Noir for Thanksgiving — its berry notes will play up your own cranberry sauce, whether you go for whole-berry or the canned kind. This well-balanced wine will bring forest fruit, strawberry jam and cherry notes as well as complex flavor a premium choice. Regular: $31.59 Sale $28.59
Josh Rose — Crisp, fruity and slightly acidic rosé works great with Thanksgiving's buttery, fatty flavors because it keeps your palate awake and ready for the next bite. If rosé is new to your guests, this bottle makes an approachable introduction for both white and red fans, too. Regular: $20.59 Sale: $18.99

Sumac Ridge Gewurztraminer — Much easier to drink than it is to spell, this French Gewurztraminer is dry with floral and spicy notes that taste special alongside turkey and taters. It's a great choice for white wine drinkers who want something a little different, and it can carry you through to dessert too. Regular: $13.49 Sale: $10.99
Ruffino Prosecco — Lightly fruity, floral flavor, this will pair well with cheese and crackers and fruit, but can also stand up to the rest of the meal or cut the richness during dessert. Regular: $19.49 Sale: $16.99