Mid Island Liquor Grand Opening
Actions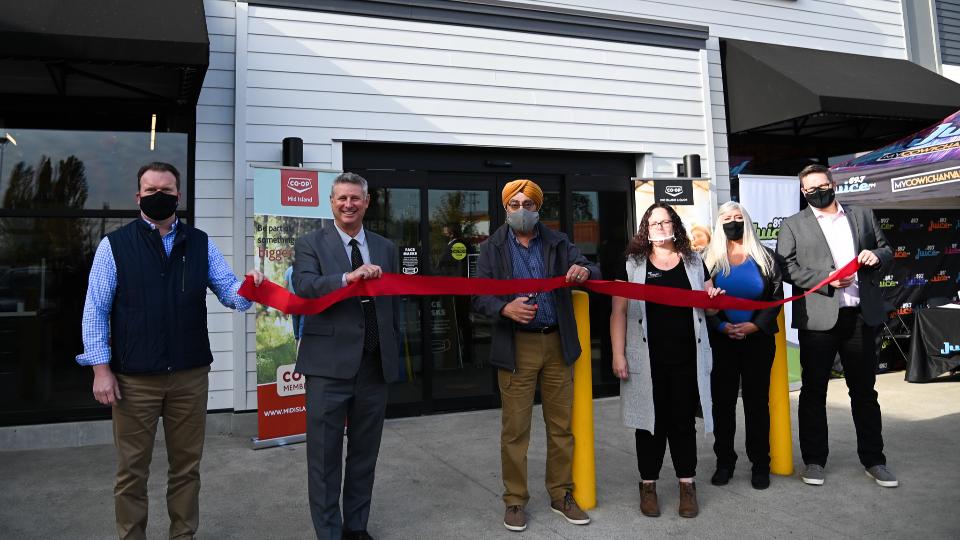 Mid Island Liquor Grand Opening
October 12, 2021
Our new location at 100-3292 Cowichan Lake Road in Duncan is now open!
We had a great time celebrating with you all at our Mid Island Liquor Grand Opening on October 8th. We would like to thank North Cowichan Council member, Tek Manhas, for joining us at the ribbon cutting to officially open our new location. We would also like to thank all of our members and customers for stopping by during our Grand Opening to see our new offering!
This new location has a wide selection of local products, classic selections and a large walk-in cooler. Our Team Members are extremely knowledgeable and can help with anything you need to make your shopping experience an enjoyable one!
If you have not already, stop by for a visit at our new location at 100-3292 Cowichan Lake Road to check out the Grand Opening deals from October 4-24th, and enter to win some amazing Grand Opening prizes like a $1500 Air Canada Gift Card, a Broil King Smoker, a Paddleboard, and more!