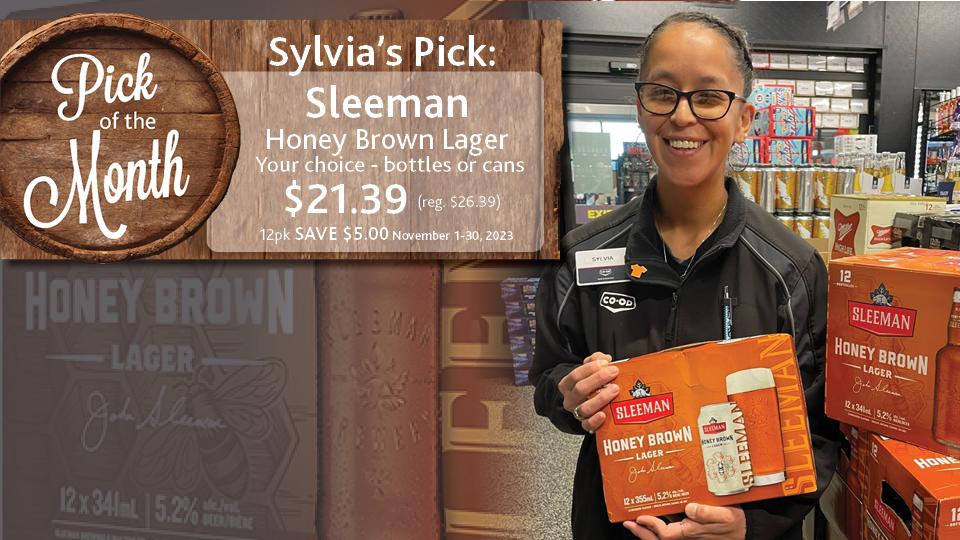 November Pick of the Month
November 1, 2023
Every month, one Team Member from Mid Island Liquor will choose their favorite item from their location to showcase to our members and customers! The Pick of the Month is available at all Mid Island Liquor locations.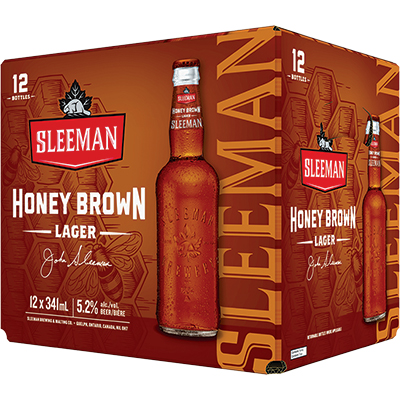 Sylvia's pick is Sleeman Honey Brown Lager, your choice of either bottles or cans. Sleeman Honey Brown Lager boasts a rich copper with a creamy, off-white foam, creating a full-bodied lager with a touch of natural honey and a slightly sweet finish. The distinctive clover honey notes in this fine brew accent the aromas of toasted grain and caramel. All month long you'll be able to pick up a 12 pack for only $21.39, for $5.00 in savings! Regular price $26.39.
And if that wasn't great enough, you can enter for a chance to win a multi games table too!