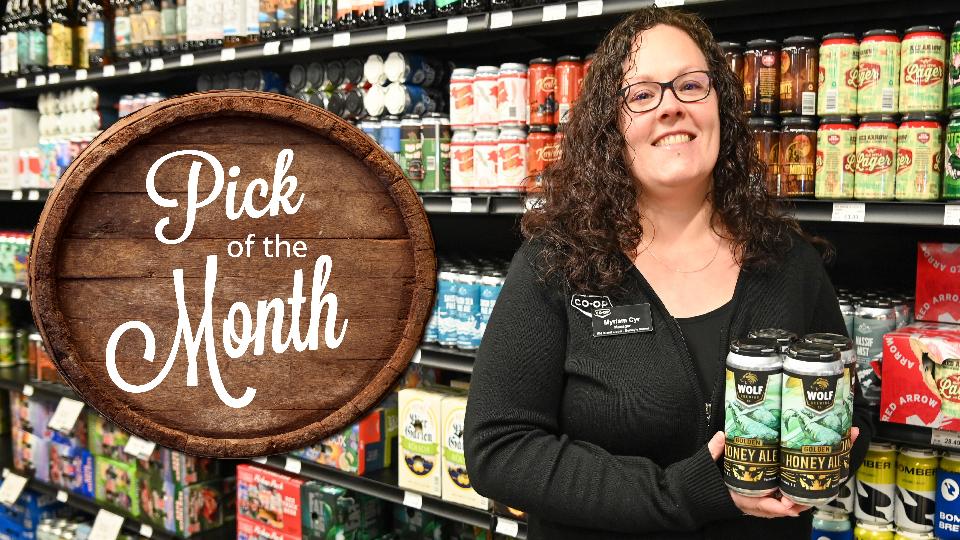 May Pick of the Month
May 1, 2022
NEW Staff Pick of the Month program!
Every month, one Team Member from Mid Island Liquor will choose their favorite item from our liquor store to showcase to our members and customers! The Pick of the Month is available at all Mid Island Liquor locations, excluding Sayward.
This month, our Berkey's Liquor Store manager, Myriam, is featuring Wolf Brewing Co. IPA and Honey Ale!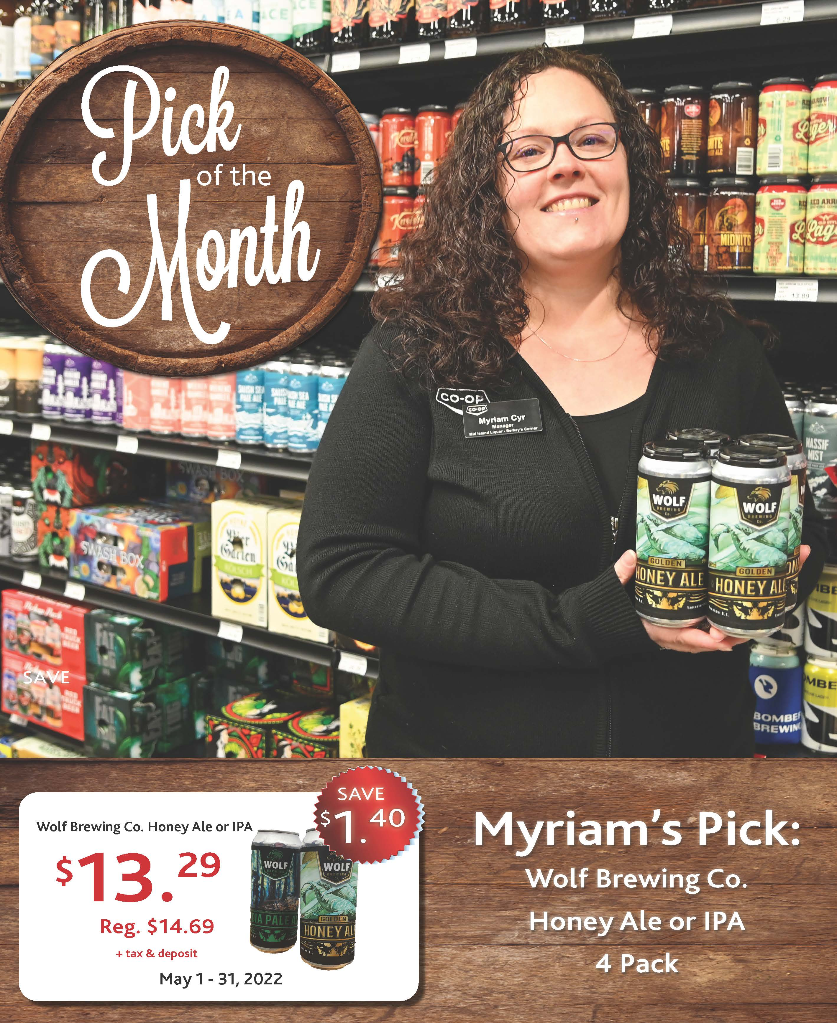 Honey Ale
An easy drinking Golden Ale with moderate bitterness which is brewed using local raw honey from Fredrich's Honey Farm in Cedar. The Honey is added prior to fermentation so leaves no residual sweetness. Just the delicate flavours and aromatics of the honey complimented by the rich flavours from the 'Golden Promise' Barley and the Cascade hops.
Indian Pale Ale
A light, non-aggressive IPA packed with Citrus and fruit flavours. Dry hopped with pure Lupolin from Citra hops. This IPA is designed to give a flourish of bitterness that slowly dissipates without destroying your palate allowing the flavours to shine through and linger.